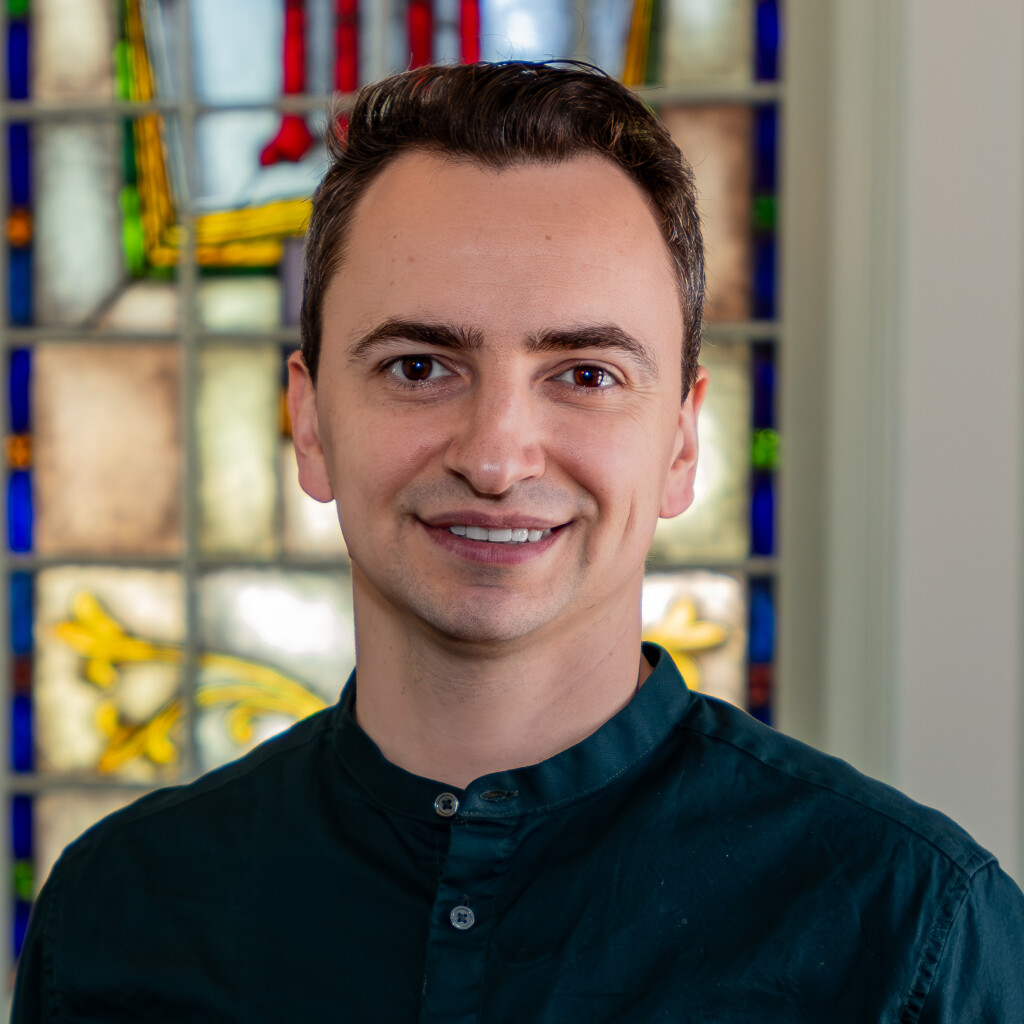 Ben Andrews
Director of Christian Formation
Office: 302-998-0434 Ext. 105
Ben Andrews is an award-winning drummer, percussionist, and educator based in Nashville, Tennessee. He previously served at Red Clay as an assistant to our youth ministry program and could not be more excited to come and serve as its leader and to grow the entire Nurture ministry for youth, young adults, and adults at Red Clay!
He started playing drums at age 10, and has since played in chamber groups and bands around the world. He's shared the stage with artists such as Chubby Checker, Matt Maher, Rebecca St. James, Rachael Lampa, Jon Reddick, and others. In 2014, he won the Wilmington Store Finals for Guitar Center's "Drum-Off." In the classical realm, he's won multiple concerto competitions, including the National Collegiate Solo Competition hosted by the United States Army Band. Ben has also served as principal percussionist and principal timpanist with the Nashville Philharmonic Orchestra. He graduated as the Presser Scholar (equivalent to valedictorian) from West Chester University in December 2014 with degrees in Music Education and Percussion Performance.
More recently, Ben has served as a section percussionist with the Jackson Symphony, Paducah Symphony, and Nashville First Baptist orchestra. He has served as a music director for Nashville Children's Theatre, which earned him a review on BroadwayWorld for his "unyielding charm and consummate professionalism." He starred in a commercial for Amazon Alexa in 2021. He also worked for four years as QuaverEd's project manager for music, which is used in over 18,000 schools worldwide, representing nearly four million students.
Outside of music, Ben is passionate about building up families and supporting children in foster care. He serves as a community ambassador for Tennessee Kids Belong, an organization dedicated to supporting children without families.
He is thrilled to be back at Red Clay serving as Director of Christian Formation. Along with his wife Deena, they are excited to contribute to the amazing things already happening in this beautiful community.